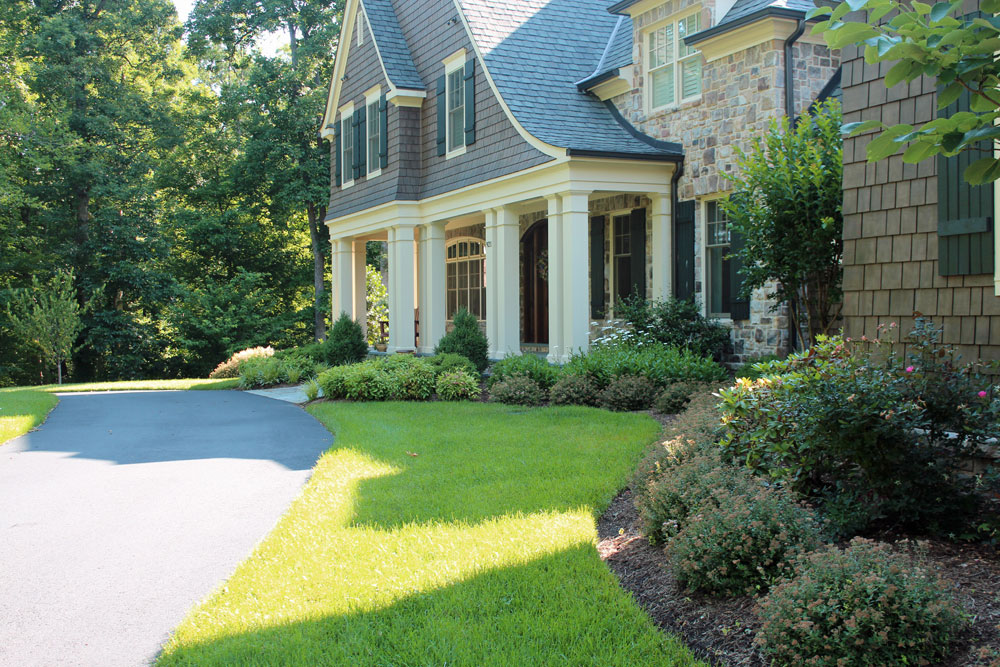 The best landscape designs are a mixture of art and engineering. They're carefully designed (have you checked out our amazing team of landscape designers?) and they're installed by skilled crews, but it doesn't stop there. The final step in creating a landscape masterpiece is ongoing care. GreenWorks is your best choice for a Chantilly landscape maintenance provider.
Landscape maintenance service offerings
Monthly maintenance – this is the best level of service for busy clients, or clients with large and/or complex landscapes. Our Chantilly landscape maintenance crews will come to your property and perform pruning and weeding as needed. We'll also mulch as needed, and we can recommend other important services. Having knowledgeable technicians on your property every month ensures that any problems are caught early on.
Quarterly maintenance – Quarterly visits from our skilled Chantilly landscape maintenance team can still provide a huge benefit to your property. We'll conduct pruning, weeding, and mulching and make sure that your landscape is progressing as it should.
Fall and spring cleanups – Fall cleanups are how we tuck your landscape in for the season. We'll make sure that all leaves are picked up, any weeds and debris are cleared from the plant beds, and conduct any pruning that may be needed before winter. Spring cleanups are how we wake your landscape back up from its long winter's nap. We'll clean out the leaves and debris that can accumulate over the winter, edge and mulch beds, and give your plants the first pruning of the season (where appropriate). Spring and fall cleanups are how our Chantilly landscape maintenance technicians keep your landscape looking great and ready for the seasons.
General/one time cleanups – maybe you just moved into your home, you're looking to sell, or maybe there's a part of your yard that needs attention. Our crews can perform one time cleanups on any property to quickly get it back into shape.
We're ready to make your landscape look amazing. Contact us today to schedule your cleanup or maintenance.