Meet our design team!
Skip Edgemond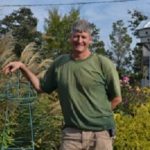 Skip enjoys teaching clients about landscaping and gardening, whether he is working on a large or small job. He believes that educating home owners and empowering them with knowledge about their landscape projects leads to greater long term success and added enjoyment and appreciation of nature for his clients. Skip has worked with plants since the age of 15. He has a degree from the University of California at Davis in Horticulture and Design. If you are interested in working with Skip to improve your landscape, call us at GreenWorks today!
Linda Wright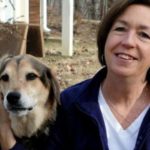 After receiving her degree in Landscape Architecture from the University of Virginia, Linda began to pursue her life-long passion for plants and landscape design. From the initial consultation, she will truly listen to your desires and work with you to take your vision and transform it into reality. Her projects range in size from townhouse backyards to country estates. One of her specialties is the development of swimming pools and total back yard master plans. Let her become your single source of information to transform your home landscape. Here is a look at some of Linda's beautiful designs. Linda would love to work with you in designing your landscape. Call GreenWorks today!