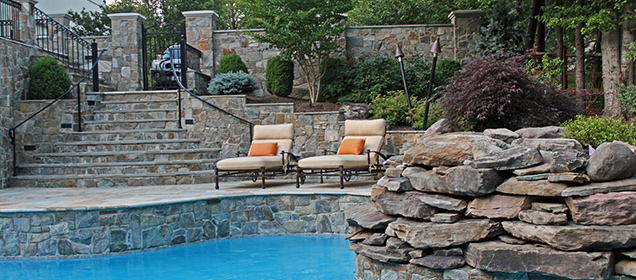 Hardscapes are non-living elements of landscaping, solid materials such as brick and stone, most often used to construct features such as patios, walls, walks, and other outdoor features. Greenworks' hardscape design team can turn your backyard into a beautiful oasis; together we'll create a harmonious balance between lush greenery and expertly crafted brick and stone that will completely transform your yard. Whether you prefer modern, elegant lines or a more hand-crafted, rustic setting, our designers work with you every step of the way to make sure your yard looks exactly as you want it. We've been performing Hardscape installations in Northern Virginia since 1986, and have the tools and expertise required to provide you with the best possible design.
Flagstone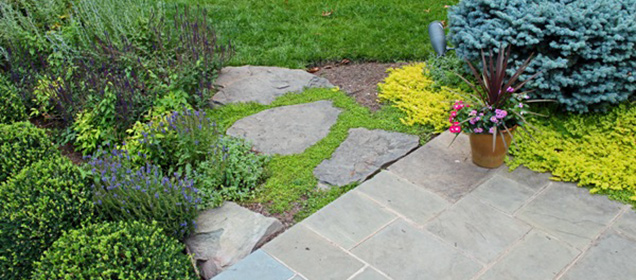 You can choose from many sizes, shapes, and colors, as well as precut squares and rectangles or irregularly shaped stones. It's important to consider your overall design goals. Do you want a more traditional design? A more modern one? GreenWorks' experienced designers work with you to achieve the best results.
Pavers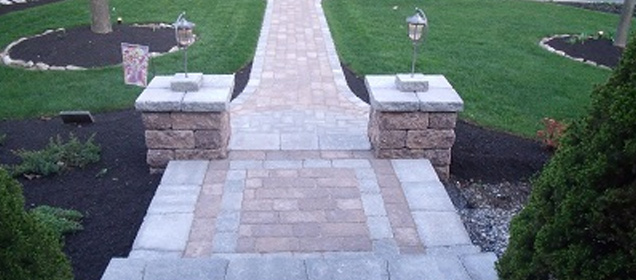 Paver stone are a manufactured product created for strength and durability.  We install pavers for patios, pathways, driveways and edging, our design team can show you catalogs of different styles and colors, you can also come visit our nursery where we have displays on site. (From classic cobblestone looks to wildly artistic designs).
Stonework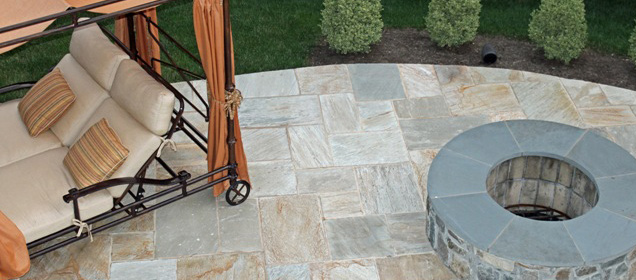 Our talented masons have many years of experience, creating many beautiful outdoor living spaces for homes using an endless variety of stone. If you can imagine a way to use stone, we can build it.
Block Walls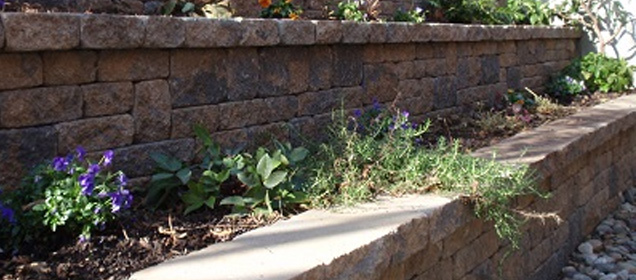 As with pavers, block walls have come a long way since their inception. We offer many colors, sizes, and finishes for any type of project.  Ease of installation makes them an affordable alternative to stone. Pavers also provide strong structural support.