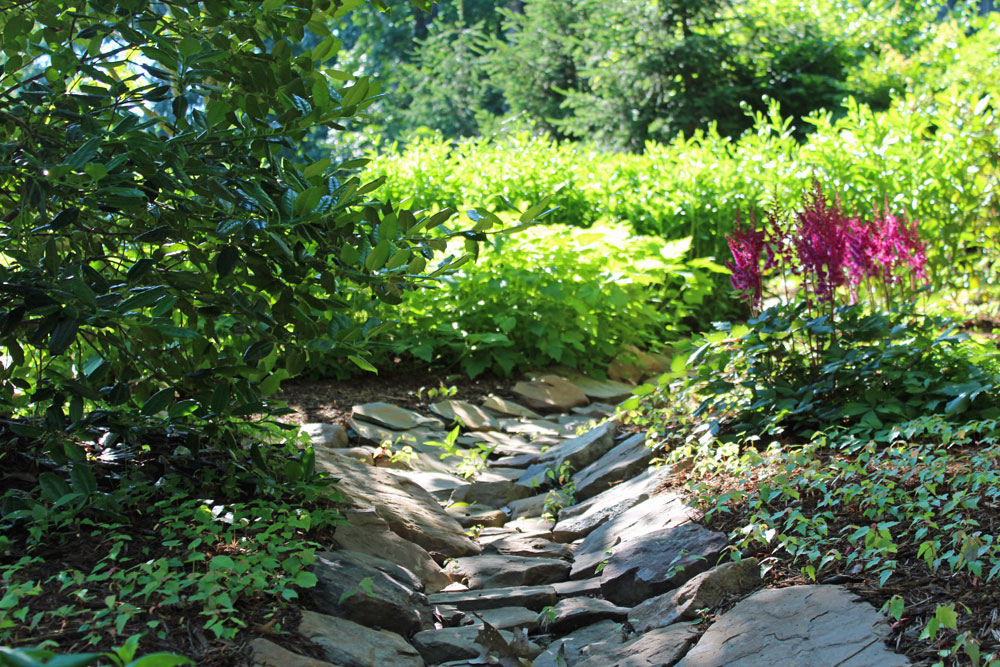 Drainage problems? Everyone knows that water flows downhill. Sometimes, though, that downhill path can lead to problems. Does your yard turn into a swampy mess after a hard rain? Standing water in your hard isn't just unsightly. It can cause serious problems.
An experienced Chantilly, Virginia drainage contractor like Greenworks can help prevent or fix issues like erosion and water intrusion.
Correcting Drainage Problems
An inadequate pitch or slope to your yard can cause drainage problems.
Diverting water runoff away from your house is important in order to prevent erosion and foundation leaks.
Furthermore, this is often complicated by downspouts that do not pipe away rainwater properly.
A well-draining property slopes gently away from the house, descending six inches over the initial ten feet surrounding the foundation (with another foot of slope over the next 100 feet).
One technique to solve many water problems is regrading. If we're dealing with heavier volumes of water, a swale or channel (like the one in the photo) may be necessary. In some extreme cases, we may need to use catch basins and underground pipes. Those details are often only visible with a site visit.
The experienced landscape designers at Greenworks can design and install a customized solution for you. We have many ways to help you keep water from pooling on your property. Greenworks can put in effective solutions and make them look very attractive to enhance your property's value.
If you have a water issue, or you want to be sure that your landscape project won't cause new water-related problems, contact us today.