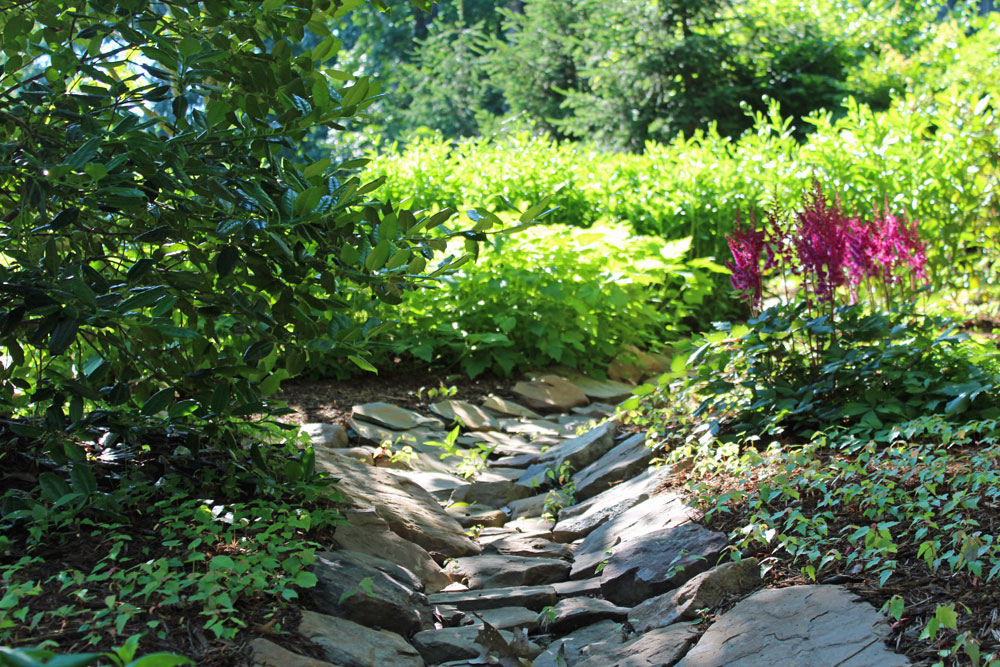 Everyone knows that water flows downhill. Sometimes, though, that downhill path can lead to problems. An experienced Chantilly drainage contractor like Greenworks can help prevent or fix issues like erosion and water intrusion.
Correcting Drainage Problems
Sometimes a water problem can be corrected with something as simple as a little regrading. If we're dealing with heavier volumes of water, a swale or drainage channel (like the one in the photo) may be necessary. In some extreme cases, your Chantilly drainage contractor may need to use catch basins and underground pipes. Those details are often only visible with a site visit.
If you have a water issue, or you want to be sure that your landscape project won't cause new water-related problems, contact us today.