Plantings Make All the Difference
Plantings set the tone for your outdoor home environment. Let the experienced landscape design team at Greenworks put together the perfect outdoor space for you.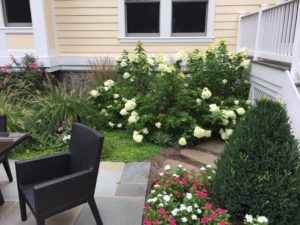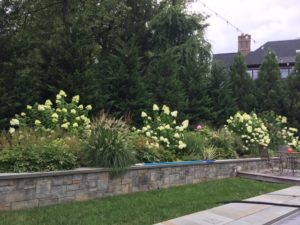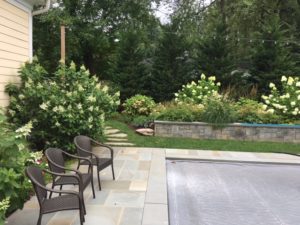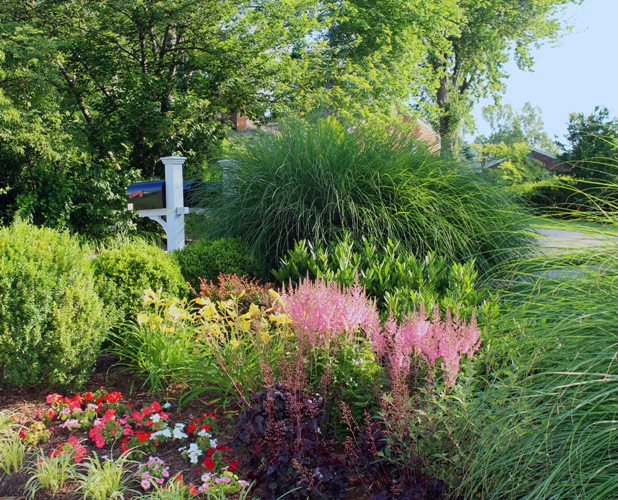 This lush Vienna design hits all the high notes for an entry planting: ornamental grasses provide interest all season long, various perennials space the blooms out over the warm months, and annuals offer a dramatic pop of color. Who wouldn't love coming home to this?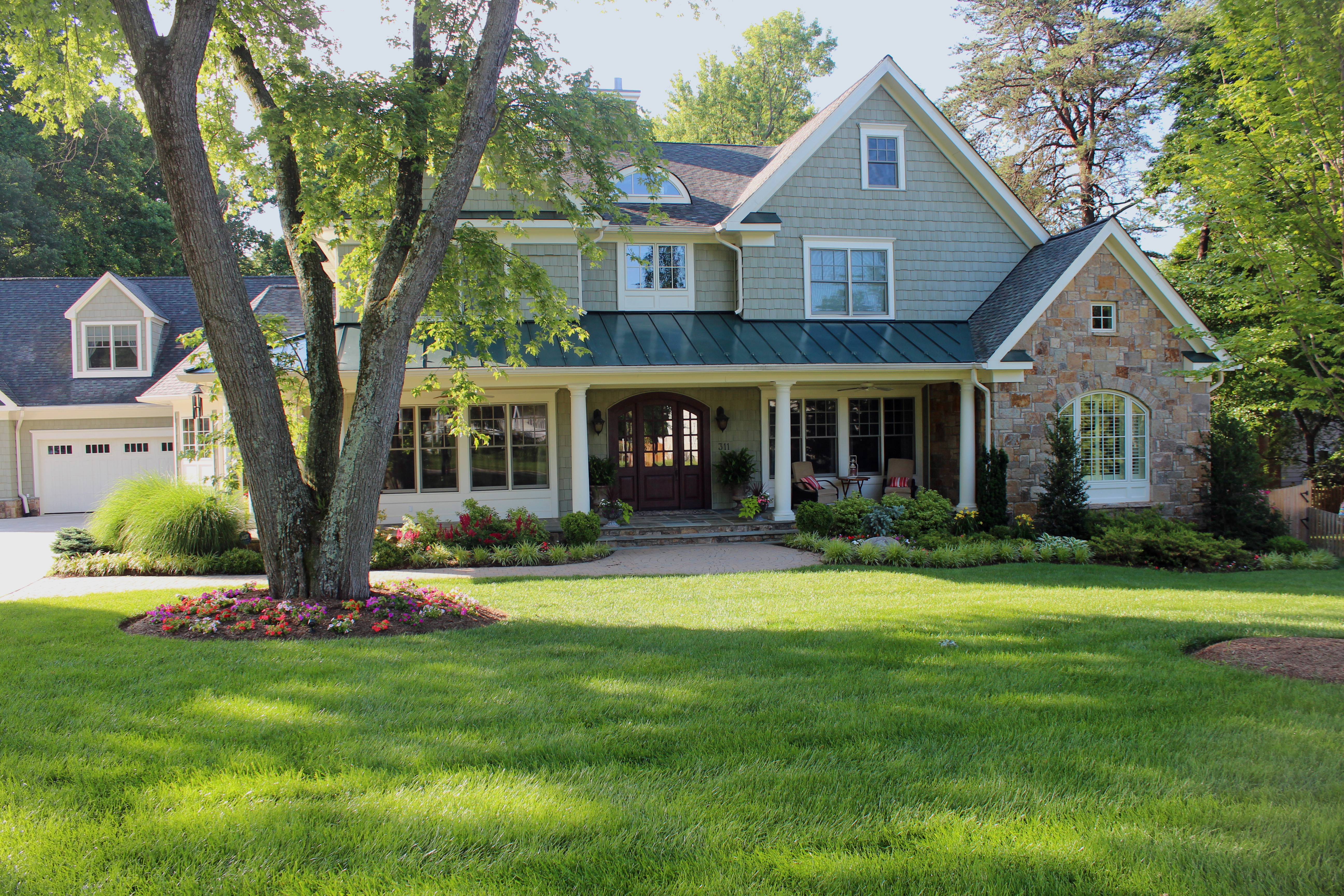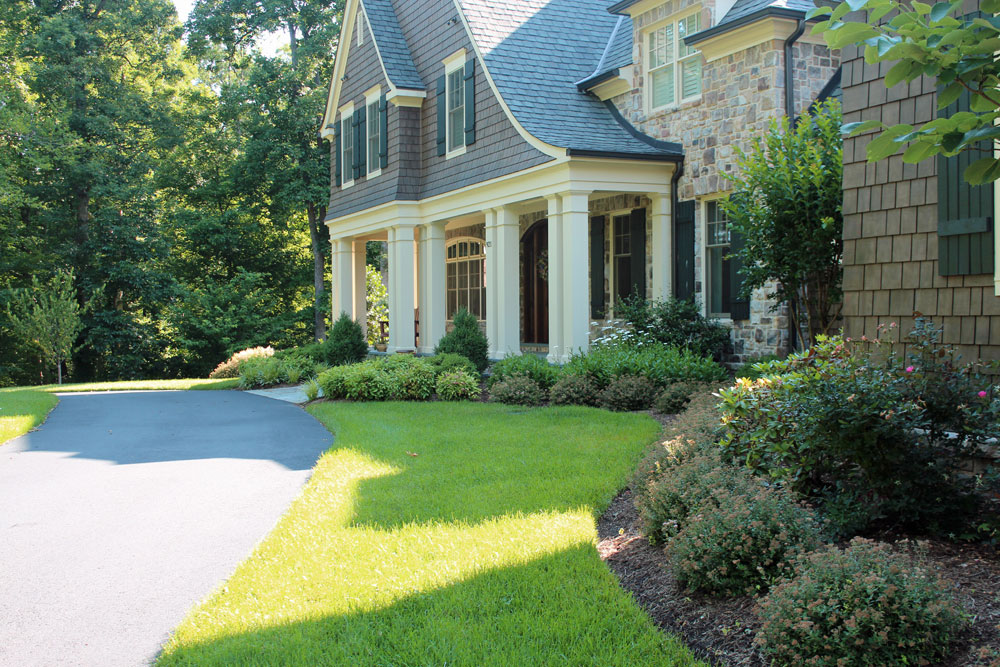 Above all, when the home is elegant and refined, you need a planting design that mirrors that. This landscape design in Vienna, VA uses a mix of evergreens and perennials to create a restrained yet beautiful accent for the home.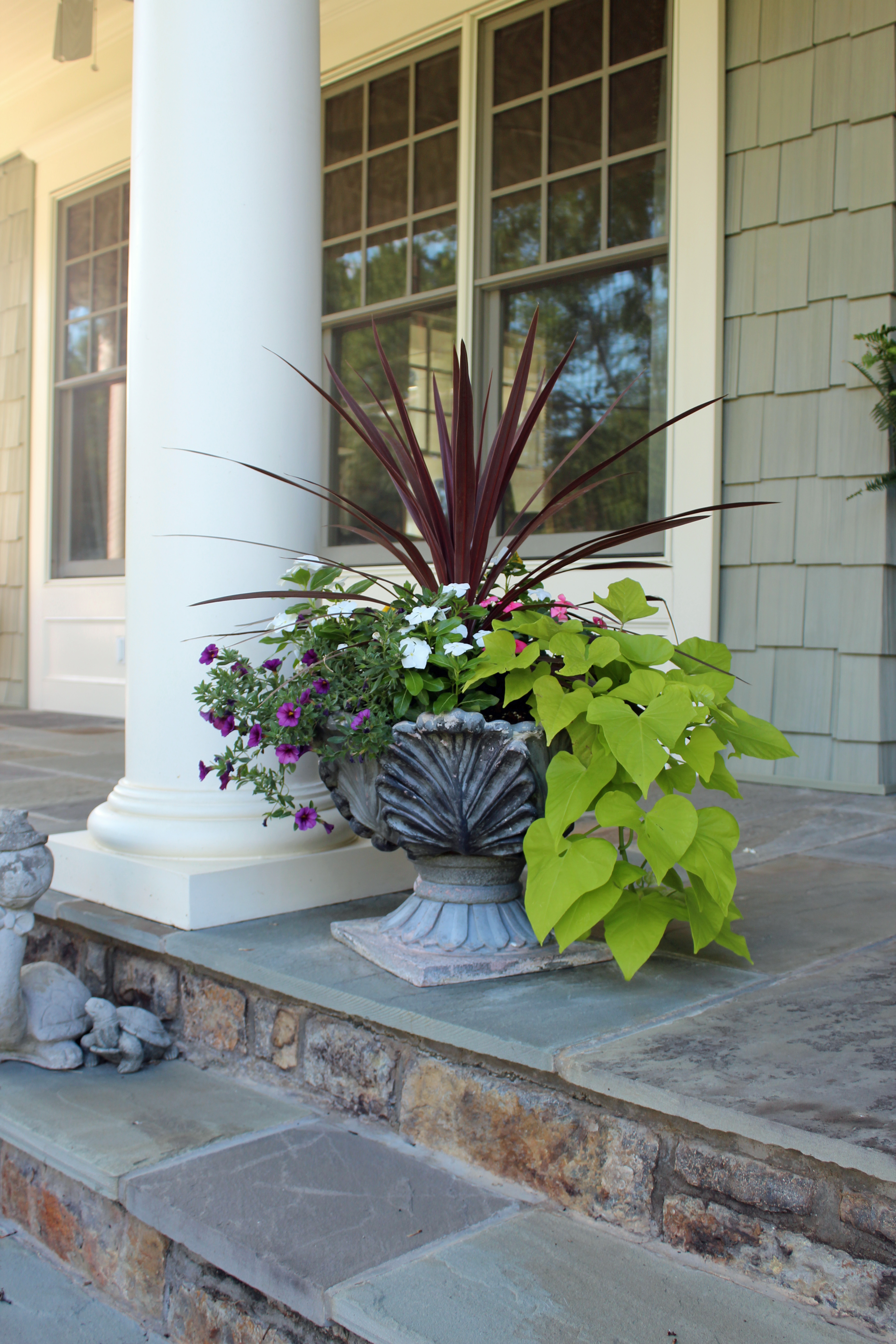 Did you know that Greenworks does container planting designs? Perhaps inspired by an acanthus leaf, this elegant planter is complemented by annual plantings rich in color.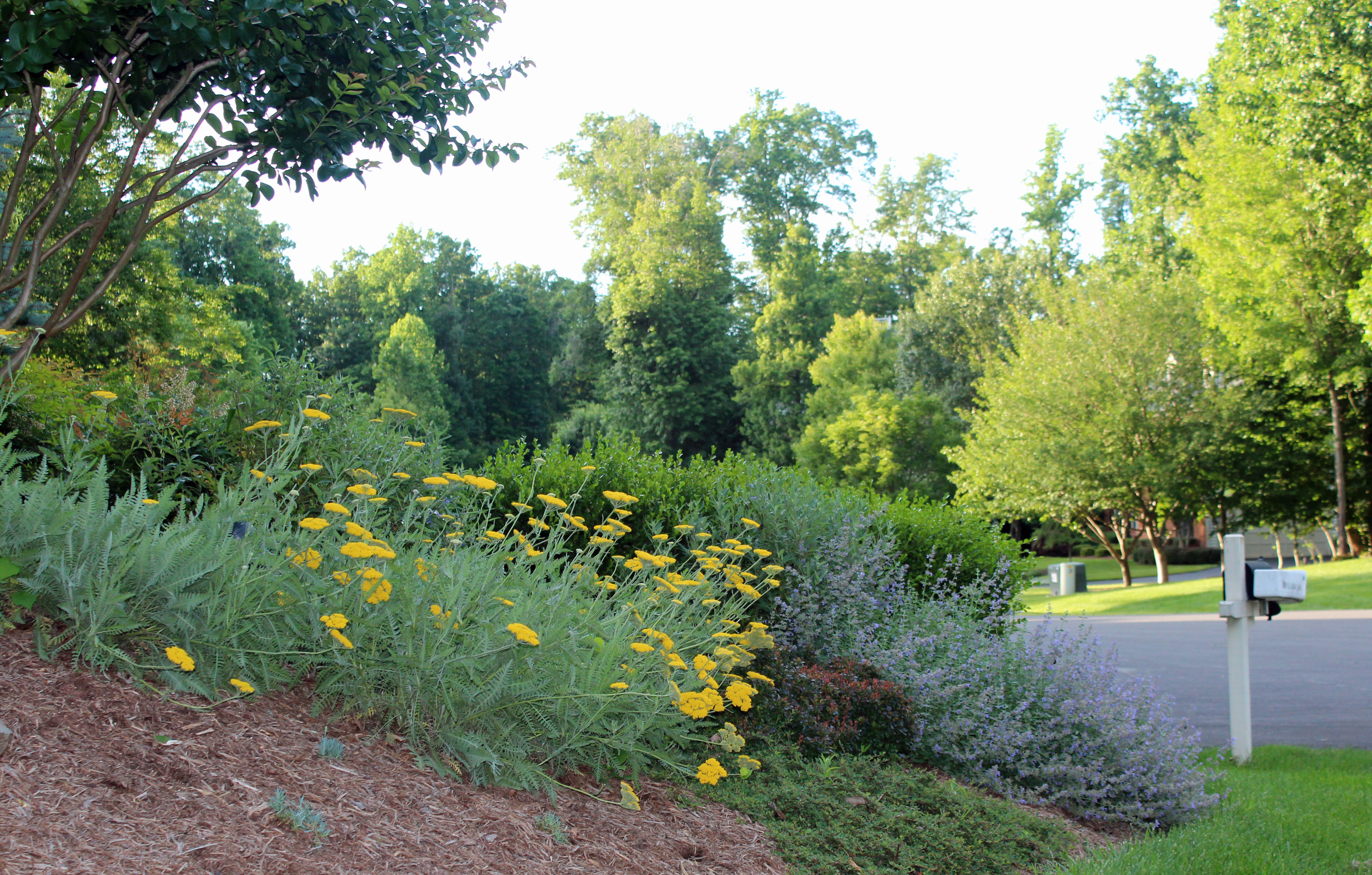 This front yard landscape in Clifton showcases what thoughtful planting design can achieve. Furthermore, the perennials cascade down the slope, while evergreens and a crape myrtle provide structure.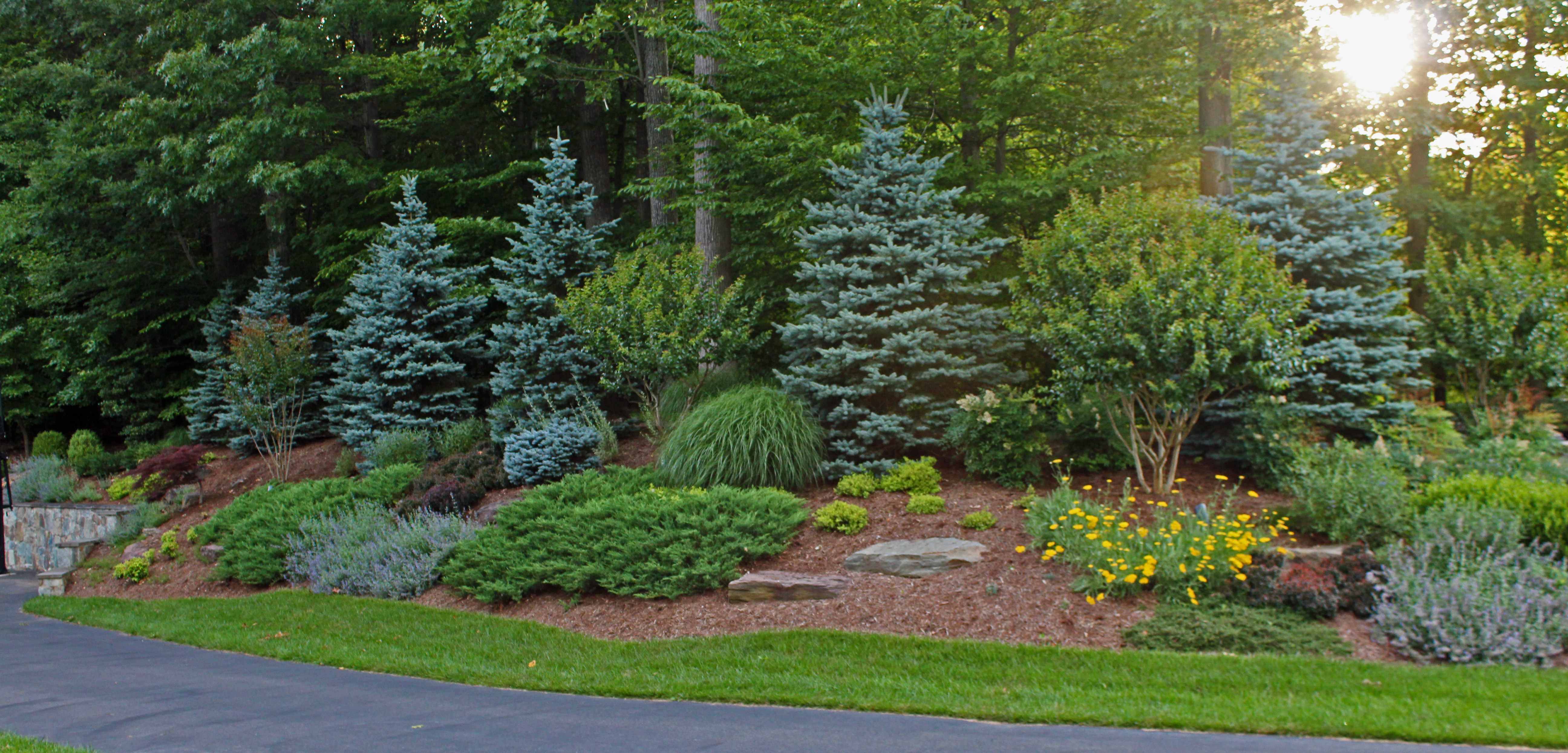 If this Clifton landscape had a personal ad, it would read "must love evergreens". Certainly, the distinctive forms of crape myrtles and blue spruce complement one another quite well. Furthermore, evergreen shrubs work tirelessly to hold the slope and add year-long color to the landscape, and perennials brighten up the landscape.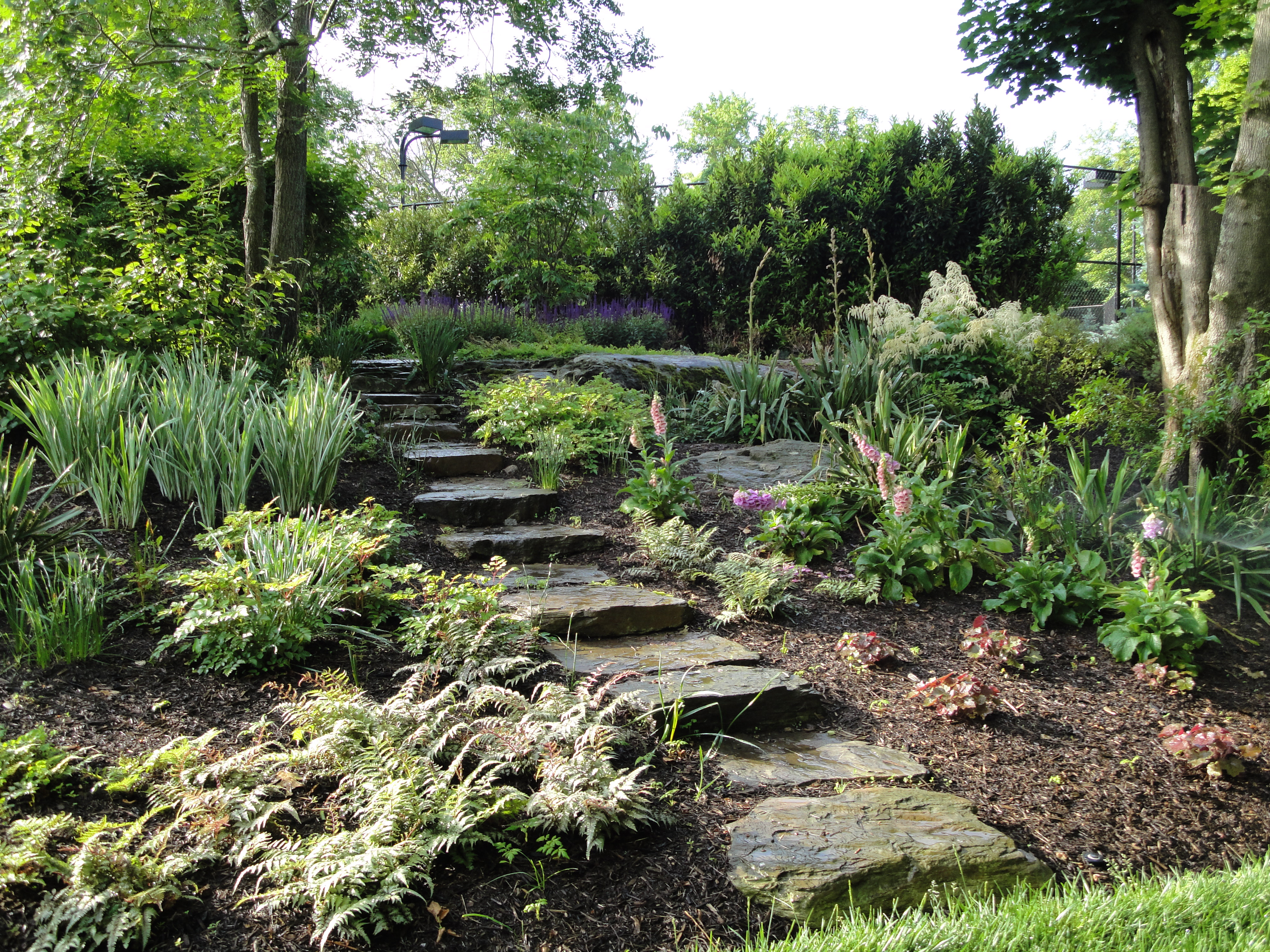 Natural fieldstone steps create a relaxed path to the top of this woodland garden design in Middleburg. As a result, the designer expertly contrasted leaf shapes and textures, showing just how exciting a well-designed landscape can be. This is an example of very natural design. Our designers created a relaxing natural setting for enjoyment.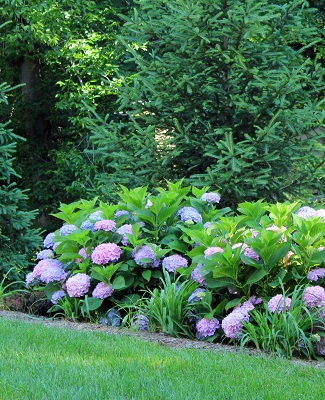 Ready to see what Greenworks Landscaping can do for you? Contact a designer today! Greenworks' design team can develop the right plan for your home.