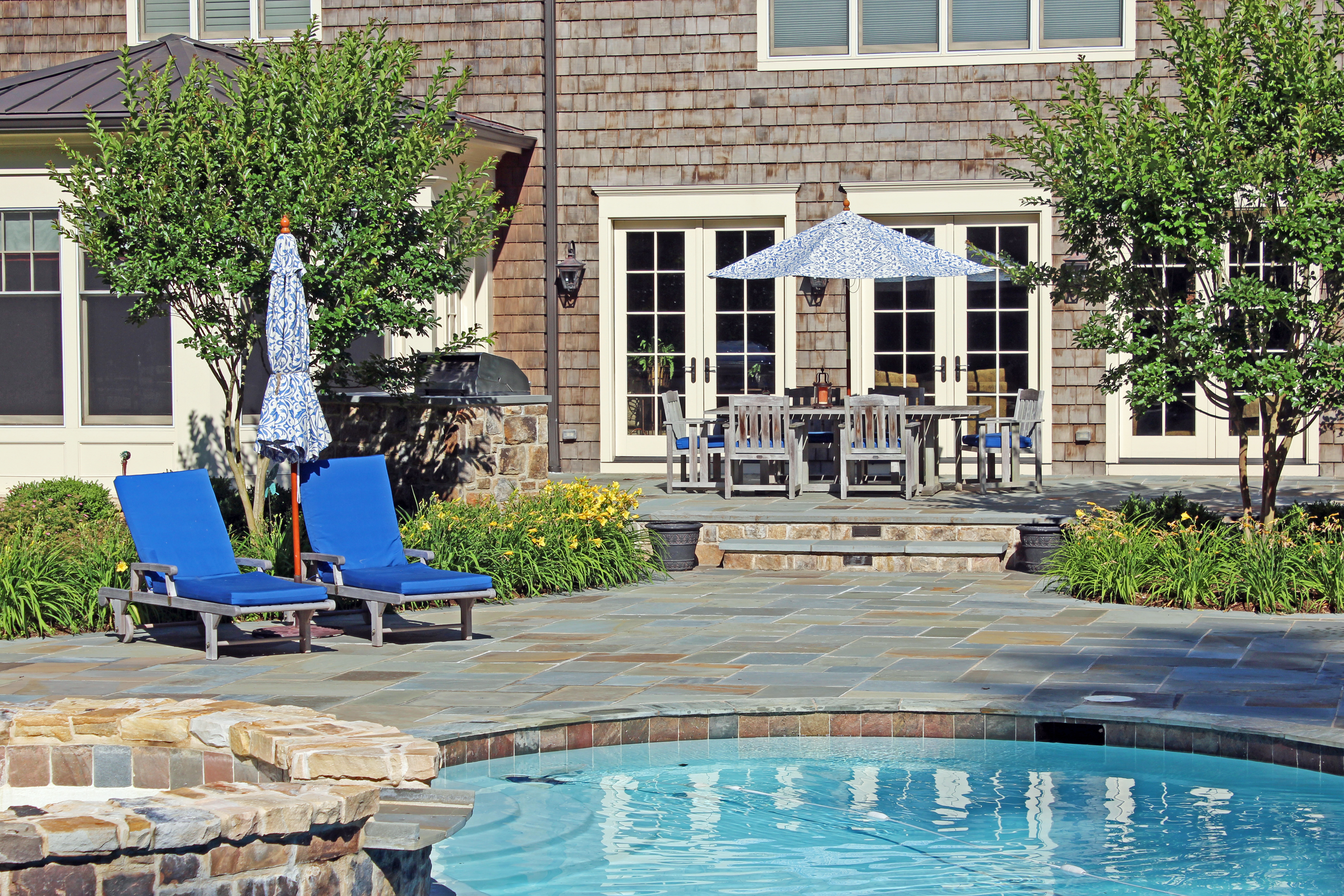 Swimming pools have something for everyone! Have a look at this swimming pool landscape in McLean, Virginia. In the foreground, you can see the stone-clad spa with a stone spillway into the pool. The flagstone pool patio provides ample room for lounging and watching the kids, and a raised patio holds a generous dining table and even a grill island. With a backyard landscape design like this, why would you ever need to go inside?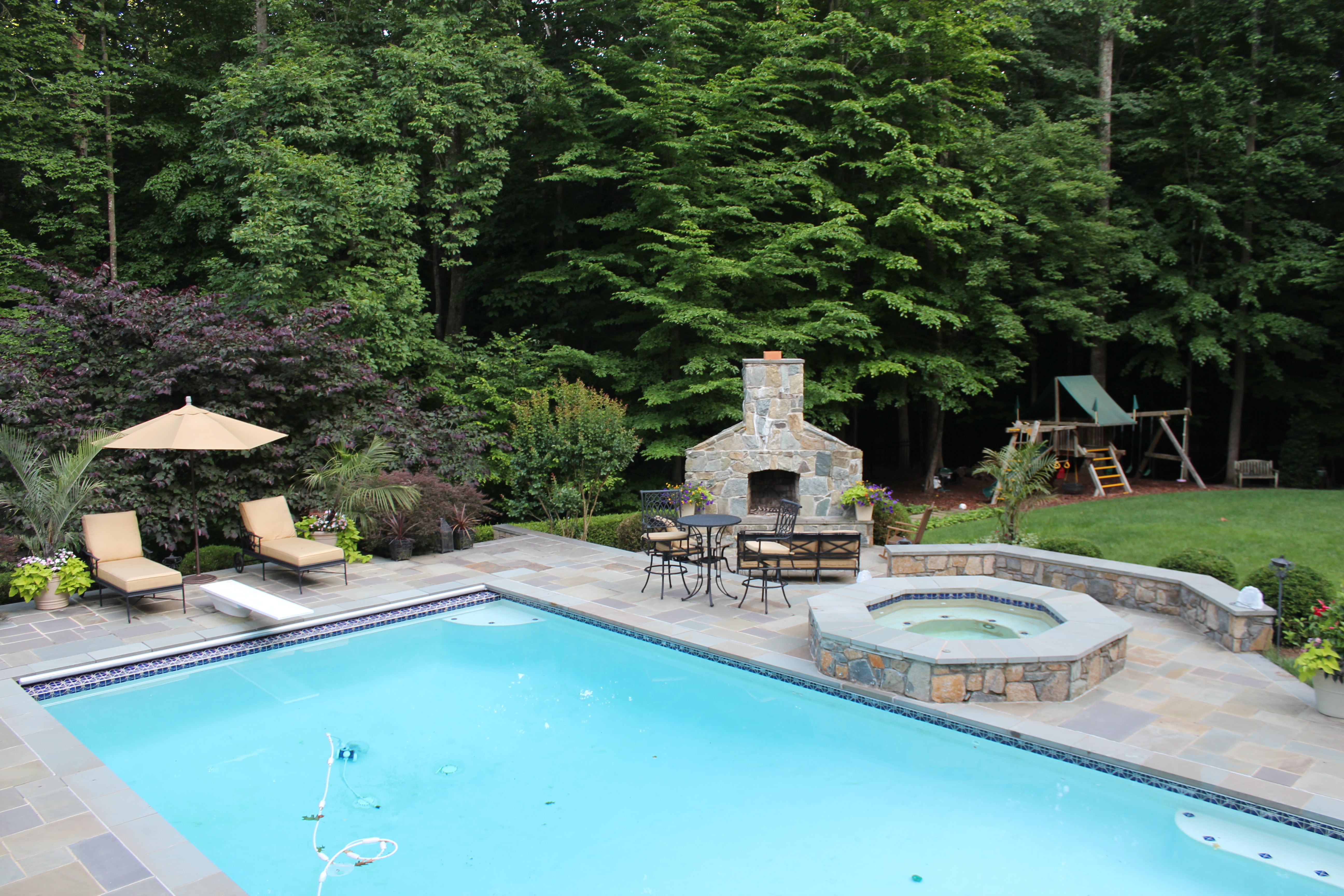 The best landscapes are designed with outdoor living in mind, and this pool landscape in Chantilly VA is no exception. The large swimming pool offers an opportunity for swimming laps or lounging in the water. The built-in hot tub provides views of the pool, but a more serene escape for the grownups. In the evening when the family is finished swimming, a large stone fireplace beckons. Could you imagine your family snuggled up around this fireplace?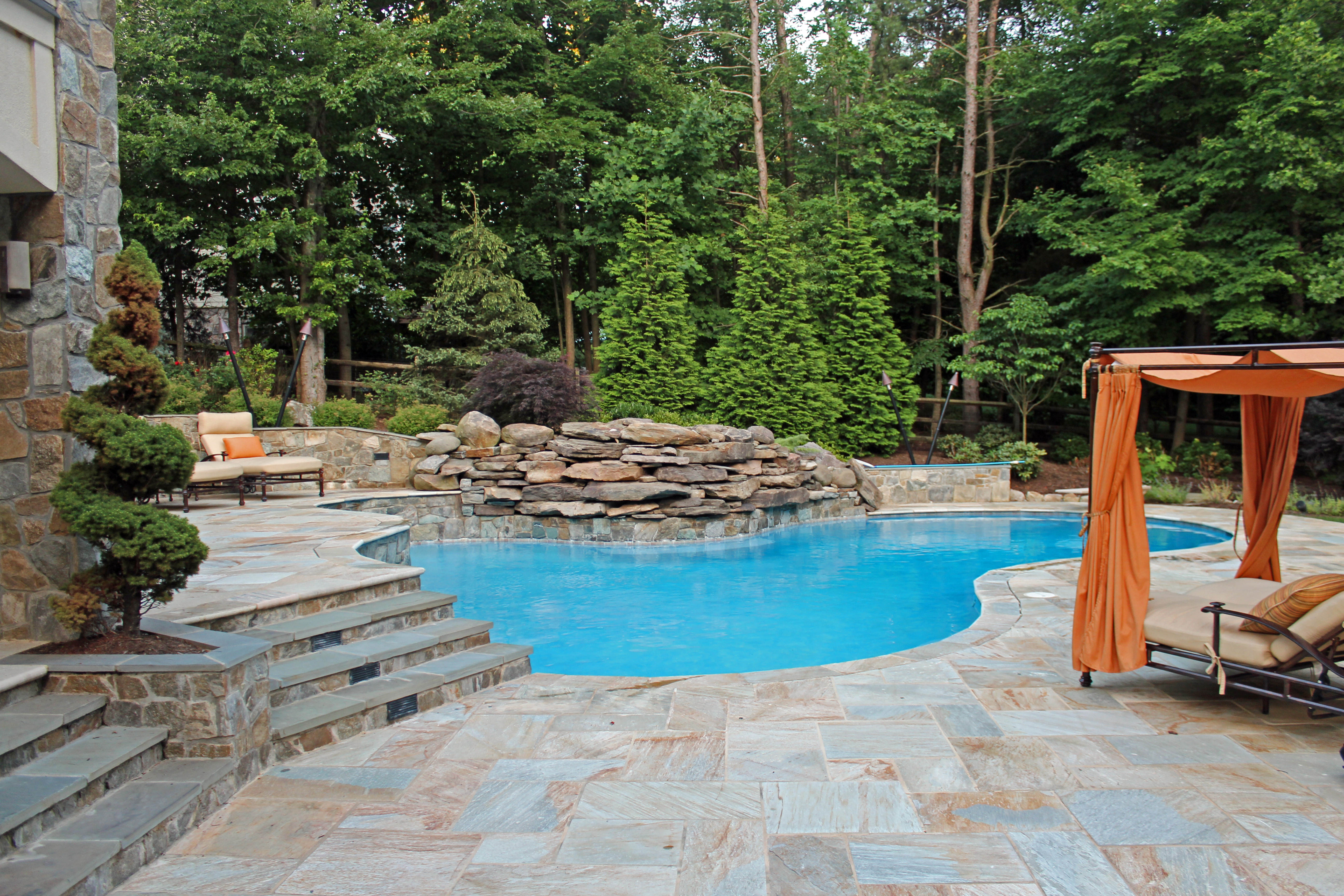 Where some would see the grade changes in this backyard as a problem, our talented designer saw an opportunity for a flowing pool landscape with multiple living spaces. This Oakton, VA swimming pool design starts with an intimate upper patio at the same level as the doors on the back of the house. Down a short flight of stairs is a larger patio, providing easy water entry and space for a resort-style lounge bed. We emphasized the natural patterning on the flagstone decking to create a fascinating feature.
Stunning Swimming Pools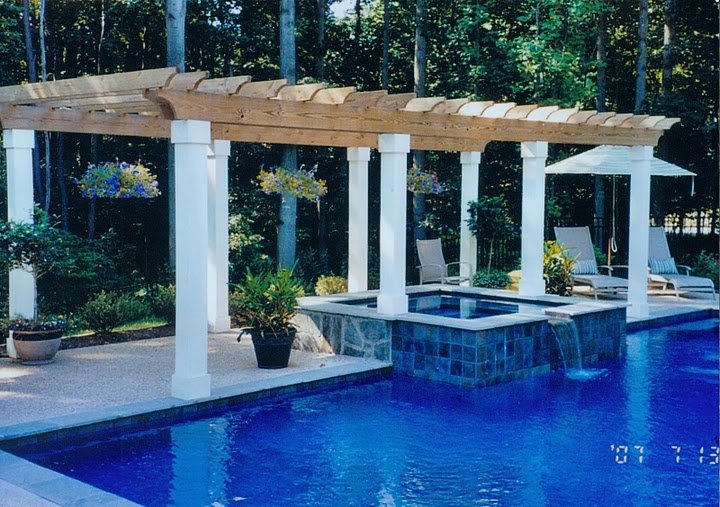 This swimming pool in Great Falls, VA is worthy of a feature in a magazine! The built-in spa spills into the pool, but it's the pergola that steals the show. With such a dramatic focal point, this pool landscape is a star any time of day or night.
If you're looking for an amazing swimming pool landscape or other water feature, why wait? Contact one of our designers today!