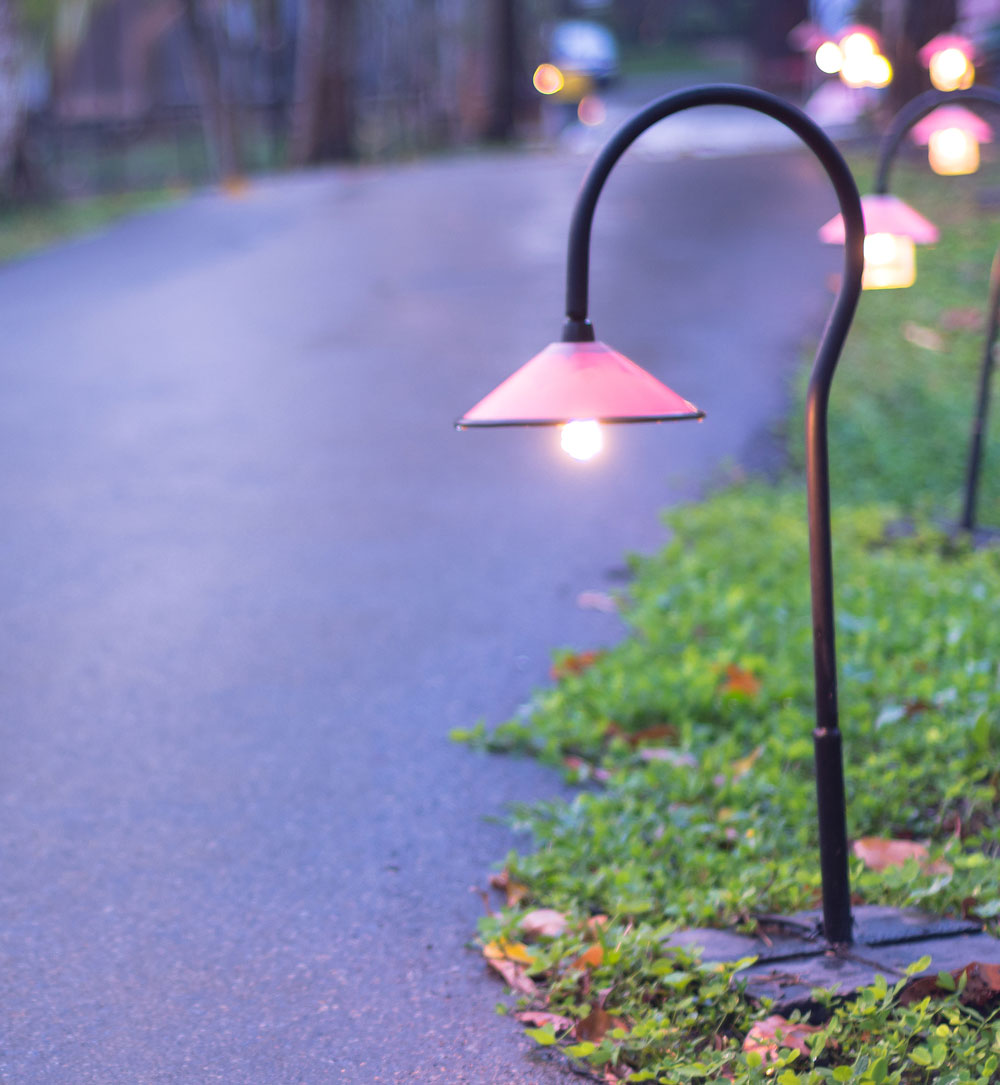 Are you getting the full use of your landscape? Or does the beauty disappear when the sun goes down? Landscape lighting creates comfortable gathering spaces in your landscape, it helps you navigate safely down paths and steps, and it showcases all the wonderful features of your yard. Here's why you'll love hiring GreenWorks to be your Chantilly landscape lighting installer.
Types of light fixtures
At its simplest, landscape lighting can be broken down based on the functions the fixtures provide. The most common functions are area lighting, uplighting, downlighting, and accent lighting.
Area lighting – if you've seen pathlights illuminating a walkway or patio, you've seen area lighting. These fixtures tend to sit low to the ground and use the shape of the cap to cast a circle of light on the ground. Your Chantilly landscape lighting installer or designer can help you select the fixture that works best with your home's style.
Uplighting – Uplights are set either close to the ground or slightly below grade. They do an excellent job of lighting the canopy of a beautiful tree, or highlighting a specimen plant. Uplights create shadows that emphasize the texture of the wall. Your Chantilly landscape lighting installer may even use uplighting in a water feature to illuminate a waterfall from below.
Downlighting – Don't worry, we don't consider those blinding security lights your neighbor has on the side of his garage to be downlighting. In landscape lighting the goal is to achieve an effect we call "moonlighting". We're looking to create soft, warm light that is similar to a night with a bright, full moon. Mounted downlights on structures or trees cast pools of light on the ground below. It's an effect that's especially striking in a wooded setting.
Accent lighting – Accent lighting is sort of a catch-all category. Your Chantilly landscape lighting installer may use accent lighting to highlight the face of a fireplace or create a soft glow under the cap of a seat wall. Accent lighting can also include lights that are a beautiful feature in their own right.
To learn how GreenWorks can transform your nighttime landscape, contact us today for a consultation.