Portico: A Powerful Design Element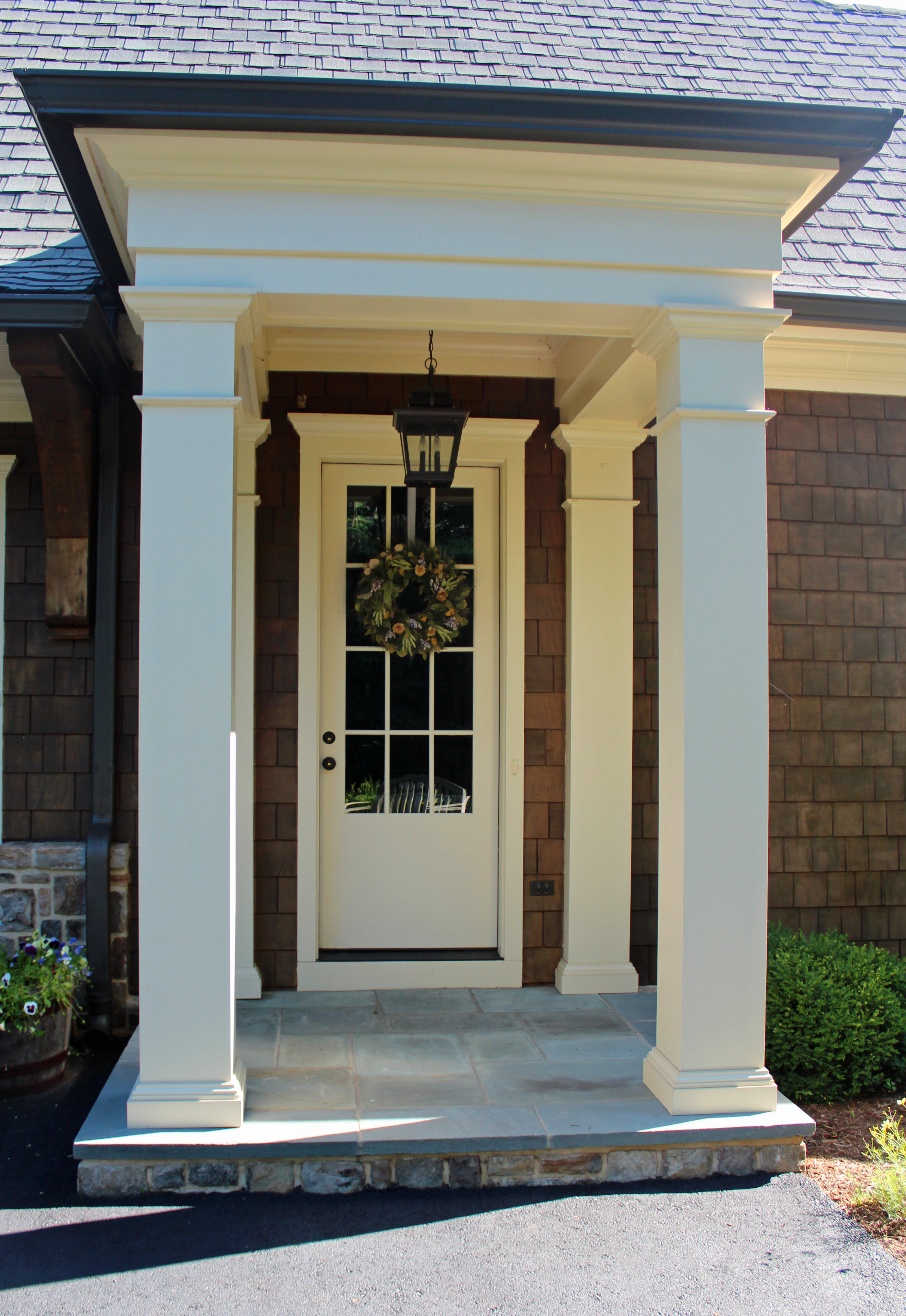 A portico makes a powerful architectural statement. It's more than just a way to get out of the rain.
Take this portico in McLean, Virginia. Support posts boxed out to fit the scale of the house and elegantly simple moulding details make this entry a stunning extension of this beautiful home.
An Elegant Deck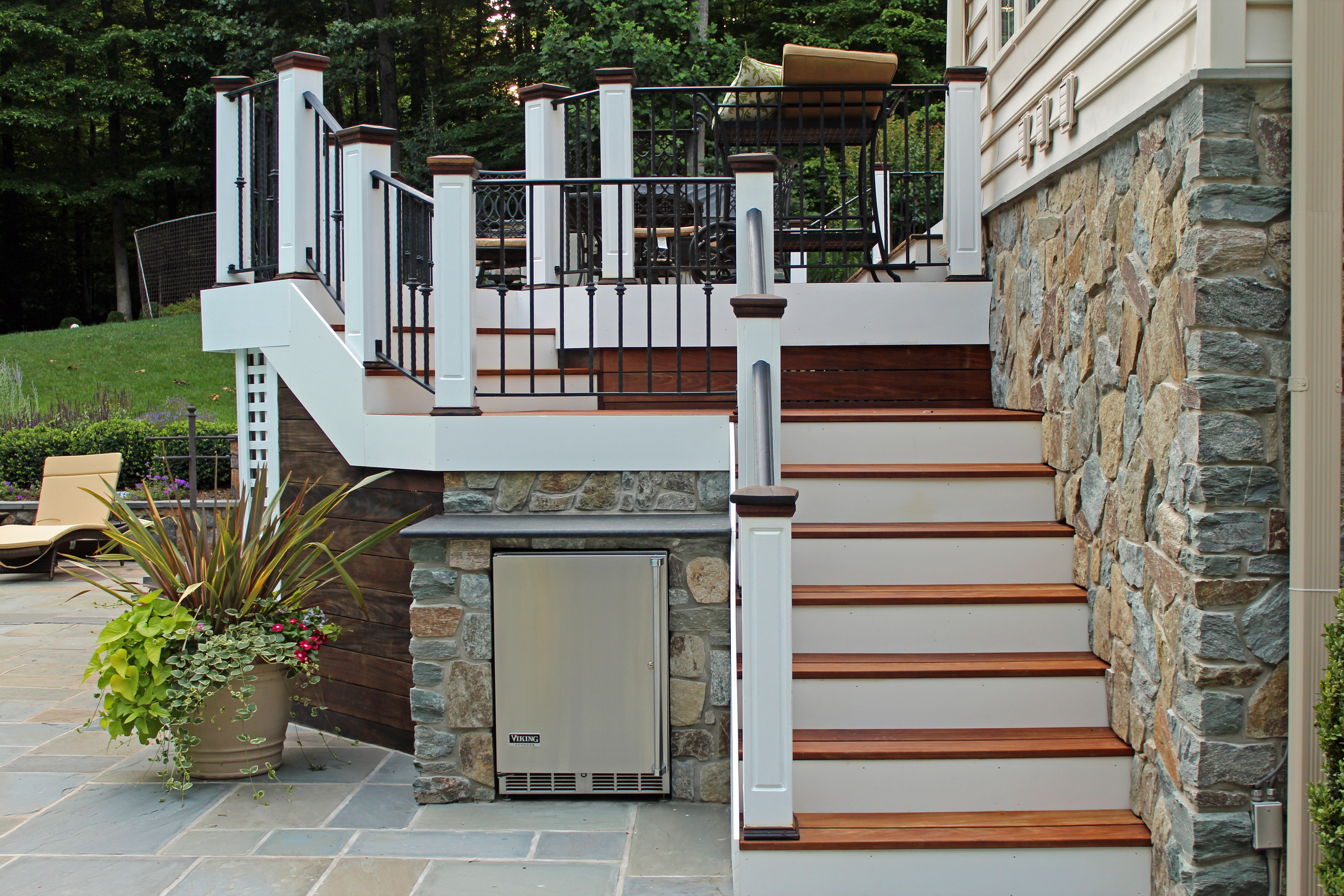 This deck in Clifton, VA shows that a deck can be a beautiful extension of the home. The exotic hardwood decking ages gracefully and feels great underfoot. We used iron rails to give the deck a more open feeling. We also concealed the framing and hardware behind the trim. As you walk down the steps, an outdoor-rated refrigerator and serving counter shows that the designer's intent – to create a space tailor-made for outdoor living – was achieved.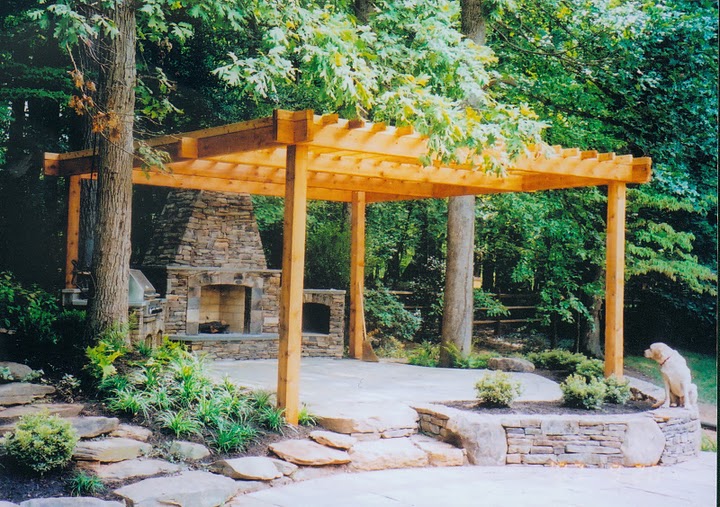 The spare, minimal lines of this pergola in Great Falls, VA help create a peaceful outdoor room. The fireplace and integrated grill island form the back wall of the space, and the retaining walls and steps up to the patio also help define it as one "room".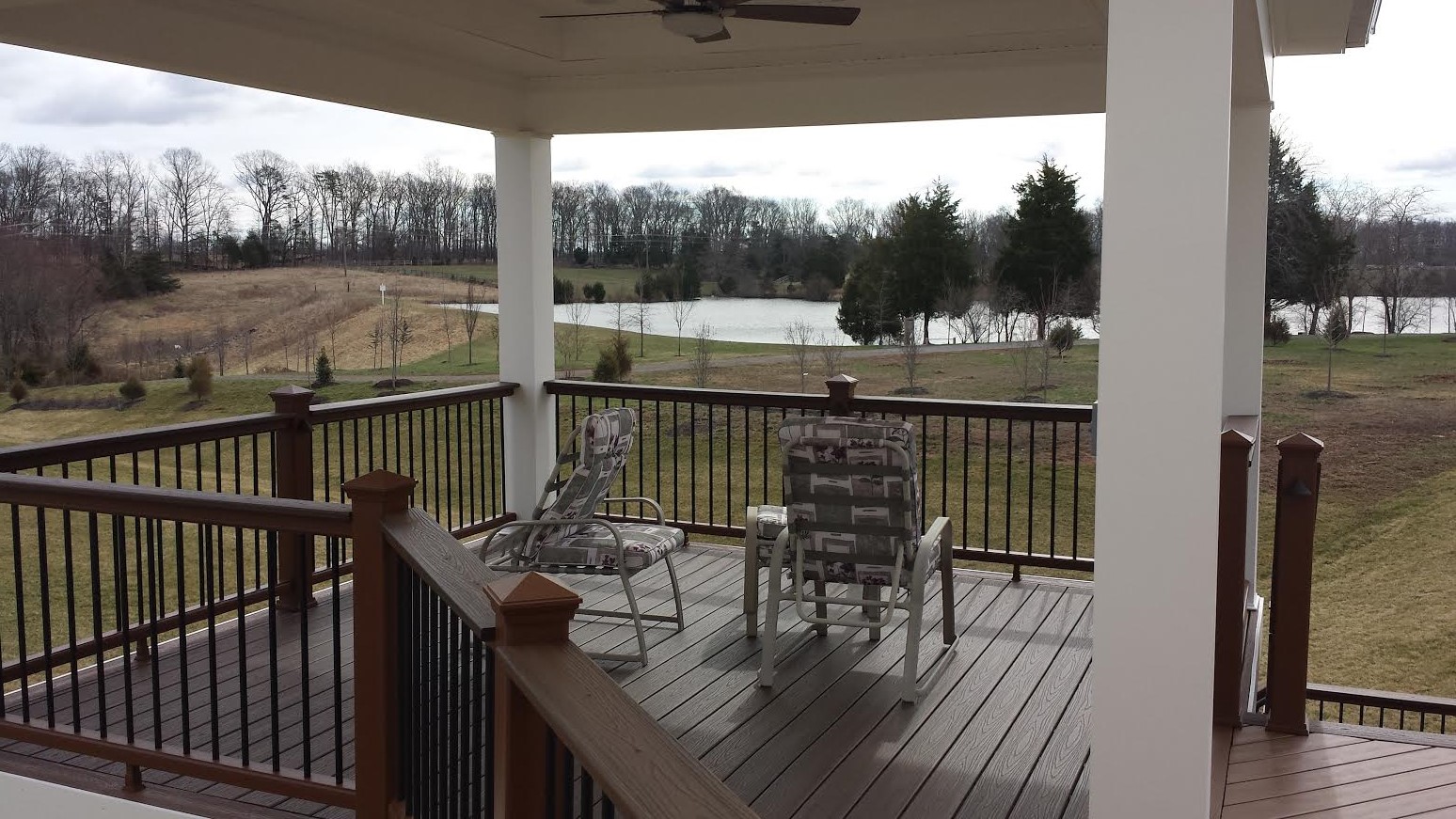 What good is a home on a lake with no way to enjoy the water views? We created a seamless outdoor living space by building the pavilion into the deck. The open structure catches the breeze, and the metal railing pickets keep the space airy and light. Composite materials throughout mean that these homeowners will spend all their time enjoying their time outside, not maintaining the pavilion.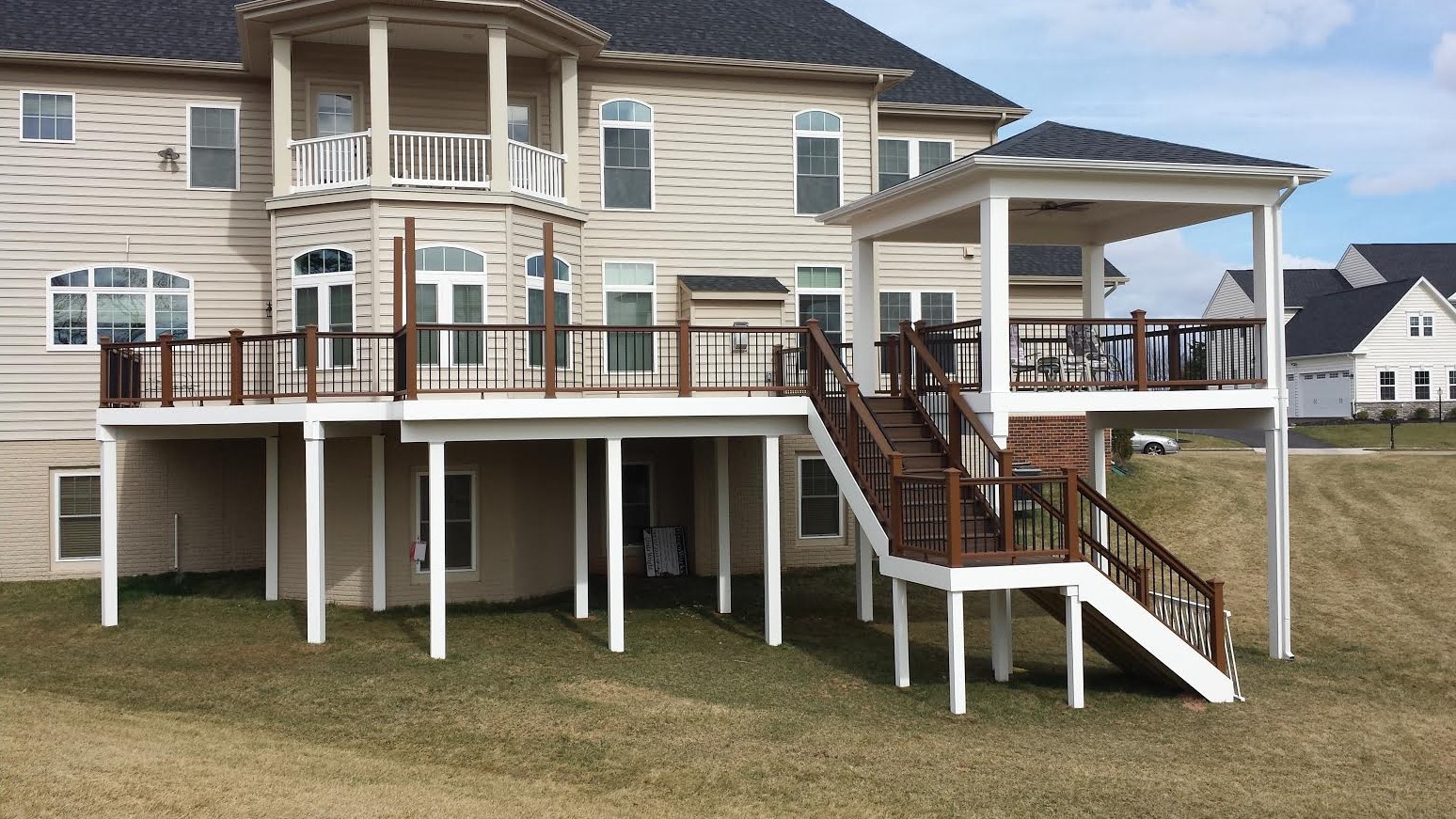 This grand deck in Ashburn, VA spans much of the back of the home and incorporates a lofty covered retreat. For instance, this large open deck offers an array of options for entertaining, while the pavilion offers a more intimate space.
If you need a new outdoor space, you need to talk to one of our amazing designers. Don't wait, contact us today!