An outdoor fireplace is just the right addition to add ambiance and comfort to your backyard. Create a place that is welcoming; perfect for romantic evenings or gatherings with family and friends. A simple, yet elegant outdoor fireplace is the centerpiece of a wonderful entertaining space. The perfect way to spend an evening is listening to the crackle of the wood and surrounding the glow of the fire, a perfect focal point day or night. Outdoor entertaining does not have to end when the colder weather arrives. 
These recommendations can help you find inspiration for your own outdoor fireplace. Still not sure? Our team of designers would love to help you create the outdoor gathering place of your dreams.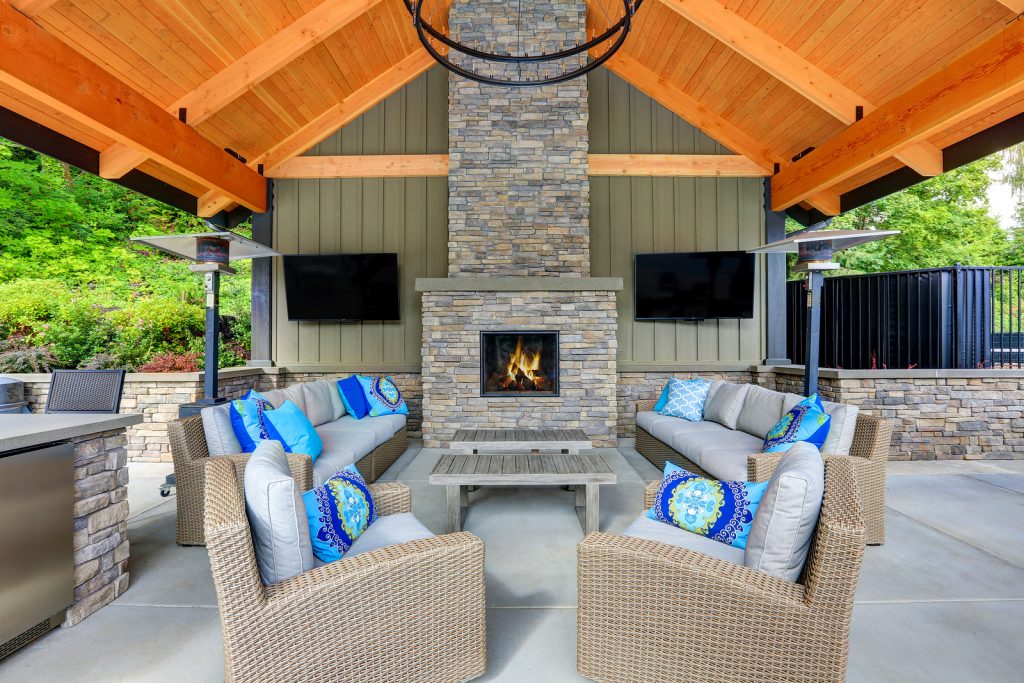 Stone Outdoor Fireplace
Stone can complement the outside of the home or bring a rustic vibe to the backyard space. Stones are unique, no piece is the same, resulting in a pattern that is one-of-a-kind. It is also a great choice for a seamless connection between the interior of the home and the outdoors. Additionally, stone works well for outdoor kitchens and seating near the fireplace and can elegantly be paired with a wooden pergola or awning.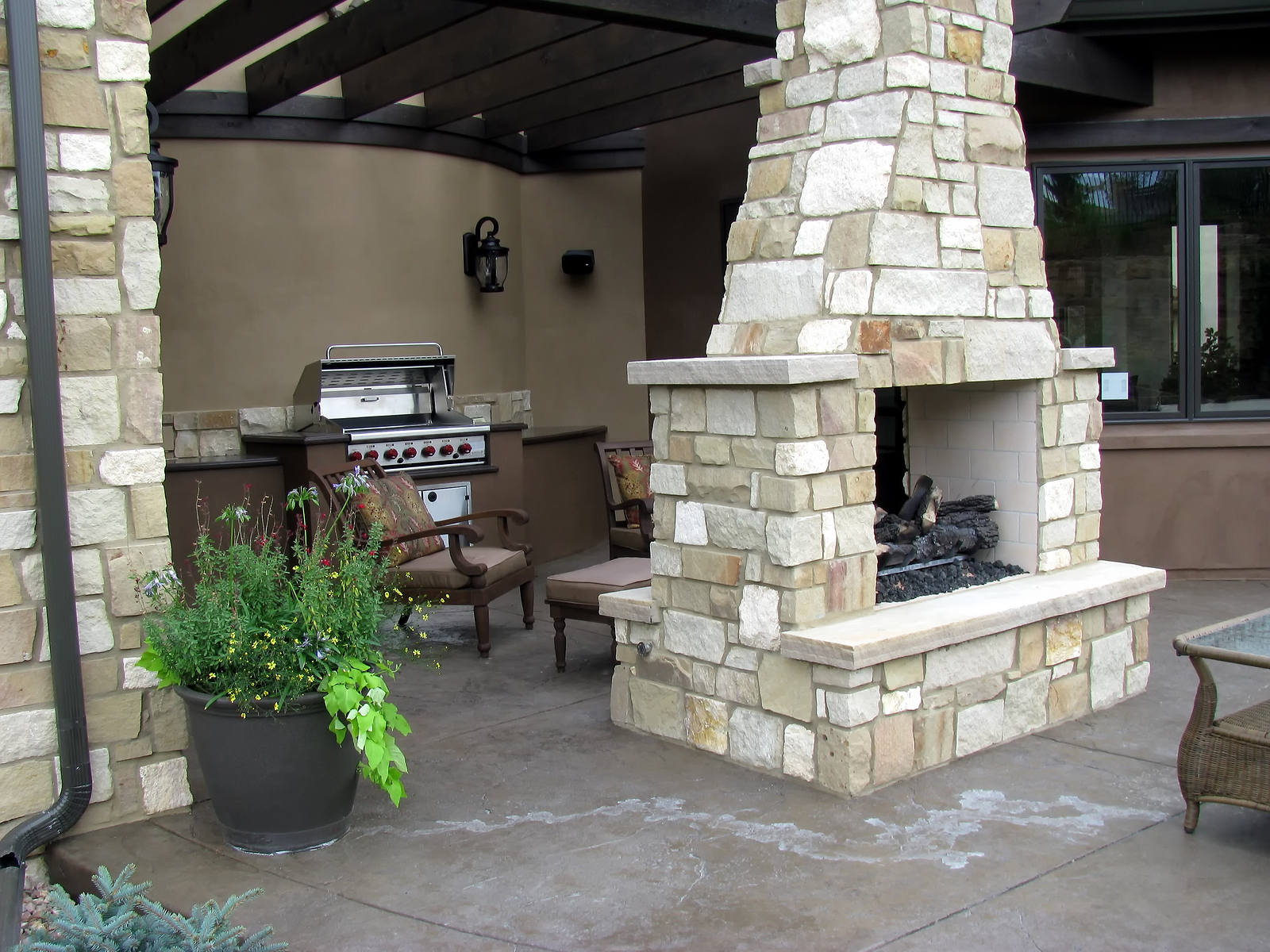 Brick Outdoor Fireplace
Brick eludes to a more traditional atmosphere. "Traditionally, outdoor fireplaces were made of brick and needed a foundation to be laid before they were built," says Lou Manfredini, Ace's Home Expert.  This is very popular and a common choice for outdoor fireplaces. Bricks can be laid vertically or horizontally creating different aesthetics based on the style you want to achieve. White wash, painting or distressing are also options when using this material. 
Open Fire Pit
An open fire pit is great for burning wood up into the night sky surrounded by friends and family. It gives a cozy, outdoorsy feeling of camping; great for roasting marshmallows and hotdogs. Also, it can heat from all angles allowing for a larger crowd. They can be created with stone, brick or concrete. They can also be round, square or even rectangle. As a result, there is a lot of design versatility with an open fire pit.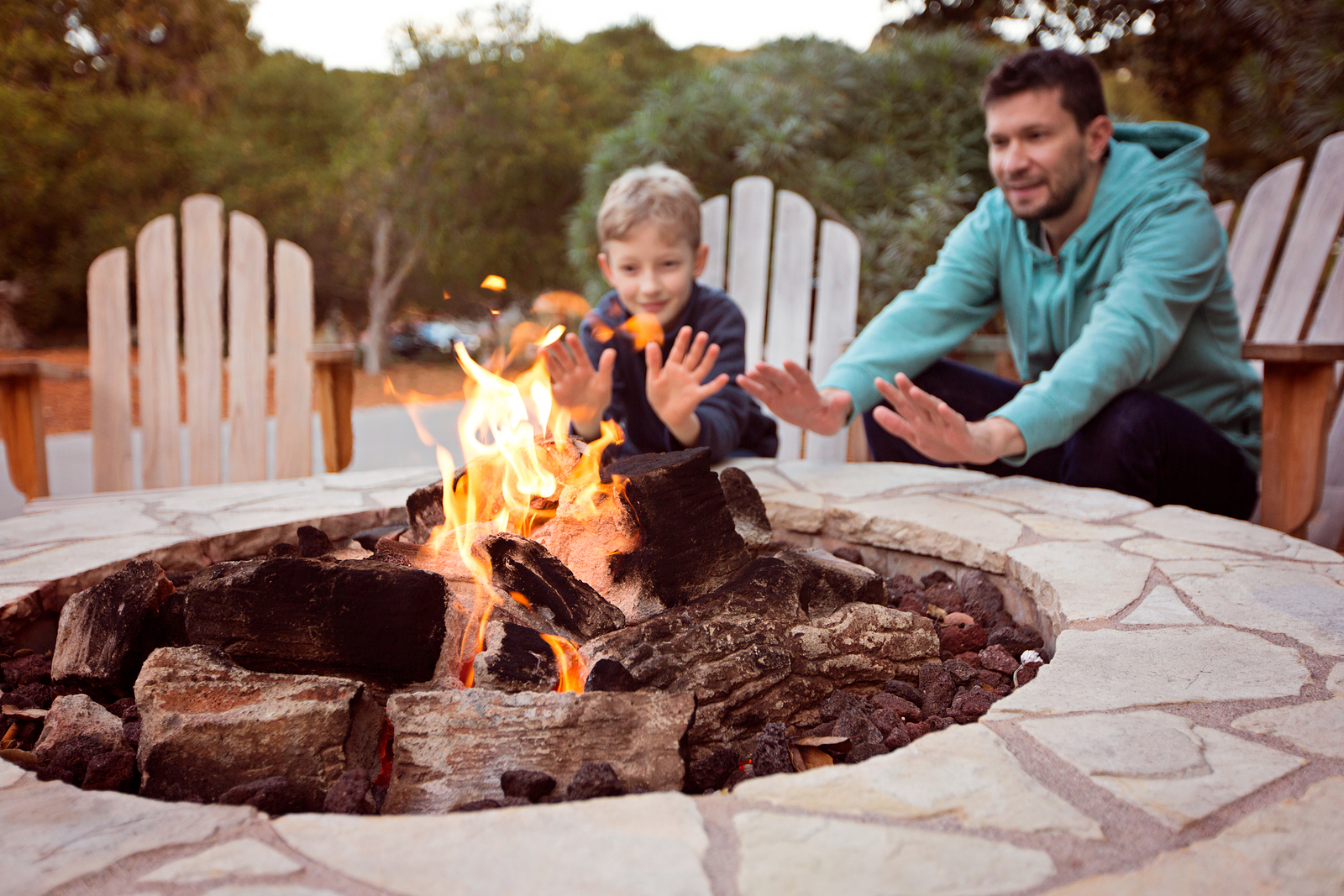 Glass Fire Pit
The glass fire pit is a very modern take on the outdoor fireplace. It uses a fuel source; either propane or natural gas. Instead of wood burning, fire glass is paired with exotic pebbles or glass. Therefore, these are great for someone looking for a great backyard ambiance and zero clean up.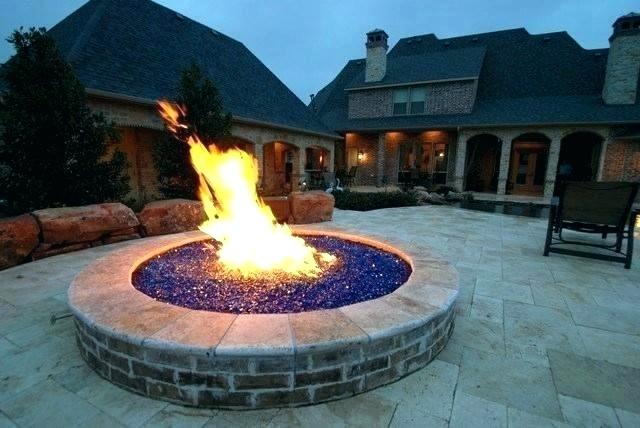 Putting It All Together
An outdoor fireplace is the focal point of your backyard design that pulls everything together. They are great on their own or attached to a patio, pool-side or stand-alone. Outdoor fireplaces can be unique by adding attached seating or creating a double fireplace that burns on both sides.
GreenWorks Landscaping has been creating beautiful landscapes for families within the Washington DC Metropolitan area since 1987. Our talented designers bring a wealth of experience, integrity, commitment to quality, and a proven track record of customer satisfaction to every project. Our team of talented designers and artisans would love to help you create the ultimate outdoor family gathering spot. Contact us today to see what we can do for you! (703) 327-2344; Landscaping: (703) 327-2233.