If you've seen a beautiful landscape, odds are good that there's a landscape designer standing behind that project. As you browse through our portfolio you can see what experienced landscape designers bring to the table. Our Chantilly landscape design team has many years of experience designing beautiful, one of a kind landscapes. Our clients are homeowners with great taste and terrific ideas – homeowners like you.
Meet our design team!
Skip Edgemond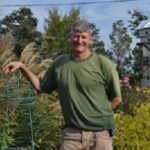 Skip enjoys teaching clients about landscaping and gardening, whether he is working on a large or small job. He believes that educating home owners and empowering them with knowledge about their landscape projects leads to greater long term success and added enjoyment and appreciation of nature for his clients. Skip has worked with plants since the age of 15. He has a degree from the University of California at Davis in Horticulture and Design. Here is a look at a few of Skip's designs.  If you are interested in working with Skip to improve your landscape, call us at GreenWorks today!
Linda Wright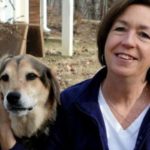 After receiving her degree in Landscape Architecture from the University of Virginia, Linda began to pursue her life-long passion for plants and landscape design. From the initial consultation she will truly listen to your desires and work with you to take your vision and transform it into reality. Her projects range in size from townhouse backyards to country estates. One of her specialties is the development of swimming pool and total back yard master plans. Let her become your single source of information to transform your home landscape. Here is a look at some of Linda's beautiful designs.  If you would like to speak with Linda about designing your landscape, call GreenWorks today!
Lanelle Kyle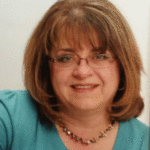 Lanelle has worked in design and sales of residential and commercial installations for nearly 20 years. Her creativity, experience, education and industry involvement have allowed her to become the successful Designer that she is today. Lanelle encourages clients to participate in the design process by incorporating their wishes, needs and concerns into her innovative design solutions, from practical to fantastical. This has turned many of her prospective customers into loyal clients who repeatedly use and recommend her for Landscape Design projects.
Lanelle has been President of the Northern Virginia Nursery and Landscape Association (NVNLA) and continues to serve on their Board of Directors. She also serves on the Green Industry Professional Seminar Planning Committee and participates in forums online. Lanelle is a Virginia Certified Horticulturist, a Cast Lighting certified Low Voltage Lighting installer, and an ICPI certified level one paver installer.
Judy Brown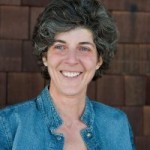 Judy Brown is a Registered Landscape Architect with 30 years of experience. A graduate of Pennsylvania State University with a BS in Landscape Architecture. Judy has completed over 900 successful projects with her clients.
Her experience is broad, ranging from park design for the Boston Park system & neighboring Townships, as well as the design, layout & grading for new multi-family housing developments. This included the building & road alignments & grading, pool/amenity design & planting design. Upon visiting a site, Judy immediately understands the landscape & sees the possibilities for it.
Since working in the design & build area of the profession, her installed projects are impressive.
Her beautiful designs have been built for homeowners throughout Northern Virginia. Judy excels at seeing the "big picture" and creates designs that fit both the client's needs, aesthetic, life-style & budget.
Looking for an outdoor room to enhance your life & property value? Would you like a stress-free, even fun, experience starting with the first concept meeting & ending with a satisfying dip in the pool or grilling in your outdoor kitchen, or cooking s'mores on your new firepit?
Judy Brown would love to help you visualize & enjoy the outdoors, right in your own yard!