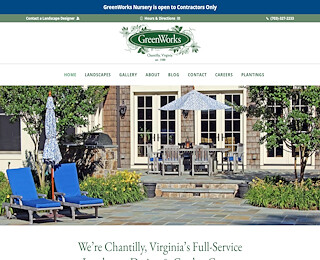 Your yard is one of the places that you can transform into functional space. A great option for improving your outdoor space is with a stone patio installation in Chantilly, VA. A patio is one of the ways you can immediately increase your home's space for entertaining or just relaxing outdoors. Of the various materials, flagstone is one of the most beautiful. It adds wonderful charm to your home and at the same time increases the space of your home and its value.
The Charm of Flagstone
Flagstone is a natural, flat stone that is commonly used for outdoor pavements such as patios and walkways. It is naturally occurring and consists of a number of different materials depending on the location and depth where it is found.
Flagstone provides a very durable surface that can be used outdoors. At the same time, it is also quite beautiful. It is available in a variety of colors such as buff, red and blue, among others. Once it is permanently installed it requires little maintenance. Simply keep it clean by washing the dirt from it regularly.
Flagstone is also a versatile material. It can be installed in different shapes and designs. You may prefer square stones or might like the look of irregular flagstones. The choice depends on your personal preferences and what will look best considering the architecture style of your home. You can create any look that you like for your stone patio installation in Chantilly, VA.
Professional Stone Patio Installation in Chantilly, VA
You can create the patio of your dreams with help from a landscape designer. The designer will review your needs and help you choose a patio size and design that works best for your needs and your budget. You will be able to choose the type of patio materials that you use for your patio.
Once you have chosen the design and materials a team of professional installers will complete the project. You will soon have a beautiful and useable patio that you and your family will enjoy for many years. The patio will look exactly as you envisioned with the aid of the expert designer.
A stone patio installation in Chantilly, VA will look wonderful and give you a whole new outdoor area of enjoyment. You will wonder how you ever got along without a patio once you start to use it.
Not only is the patio functional but it also adds beauty to the outside of your home. A well-designed patio and garden space increases the curb appeal of your home and makes it much more enjoyable for you and your family. The space will be a private area that allows you to gather outdoors. The space adds an outdoor room to your home, increasing the space that you have available for parties and gatherings. You can add some additional features such as a fire pit, fireplace or outdoor kitchen to make the patio more practical. You and your family will soon be able to spend more time outdoors.
Stone Patio Installation Chantilly Va
Greenworks Landscaping & Garden Center
7033272233
42660 John Mosby Hwy, Chantilly, VA 20152
View Larger Map